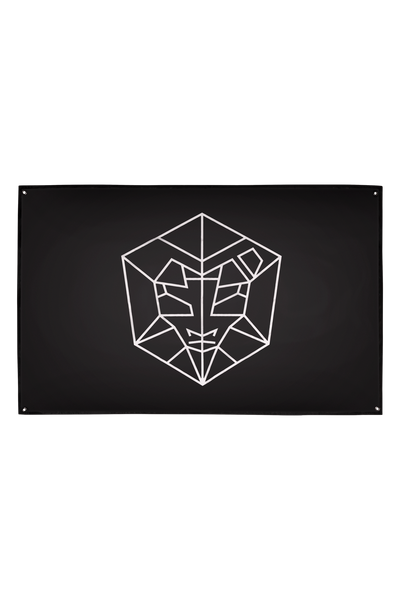 Width 150 CM - Height 90 CM
Width 59.1 Inch - Height 35.5 Inch
includes flag hole
100% Polyester.
Return Policy
If you are not entirely satisfied with your purchase, we're here to help.
Return Policy
You may return your purchase, within fourteen (14) days after receipt of your order, in accordance with the instructions from Martin Garrix regarding returns. 
During this 14-day term you are obliged to take reasonable care of the Product and its packaging. You will only use the Product in the matter necessary to inspect the nature and specifications of the Product. 
the Customer will immediately – at least within fourteen (14) days after notifying us of your request to cancel the purchase – return the Products to us.
Damaged or Incorrect Product 
If you received a damaged product, please notify us immediately via the contact form on the Webstore or send an email to webshop@martingarrix.com. We may ask you to provide us with photographic evidence.
Product was not received 
In case Customer has not received the order within the time range indicated, please first check the track and trace code provided by the carrier. Please allow 5 more working days before arrival of the order before contacting us via the contact form on the Webstore or send an email to webshop@martingarrix.com.
Before you return a product, please make sure that:
The product was received in the last 14 days. The product is sent back with its original Martin Garrix Shop packaging, with the original tags attached. Product(s) must not have been worn, washed or altered in any way, and must not show any signs of use.
The right of withdrawal is excluded in the following events:
(i) Product, by reason of its nature, cannot be returned due to hygienic and health
reasons and the sealed packaging has been breached;
(ii) personalized merchandise; or
(iii) Product has been altered or damaged by Customer. 
Customer should cancel the purchase of a Product by following the instructions provided on the return form or, alternatively, inform Martin Garrix clearly and in writing that it wants to cancel the order. The risk and burden of proof of correct and timely compliance with instructions in this is with Customer.
How to return a product:
Customer will be responsible for the cost of returning the Product, in its original condition with the tags attached. Please include the Return Form containing all the information about your return. We advise you to use a trackable shipping service and purchase shipping insurance. We don't guarantee that we will receive your returned item.
After we have received the product:
If Customer cancels the purchase of a Product in accordance with the instructions as specified herein, Martin Garrix will process the refund due to you as soon as possible and after receipt of the sent product(s). A refund will be via the same method of payment as of the order, unless agreed upon differently. 
Send the product with its original packing to:
Gekko Agency B.V., Van Graftstraat 10, 3088 GL Rotterdam, The Netherlands
We advise you to consult the Terms of Service for further information about our return policies

Contact us
If you have any questions about our Returns and Refunds Policy, please contact us: By email: webshop@martingarrix.com or by telephone: +31 6 21859868